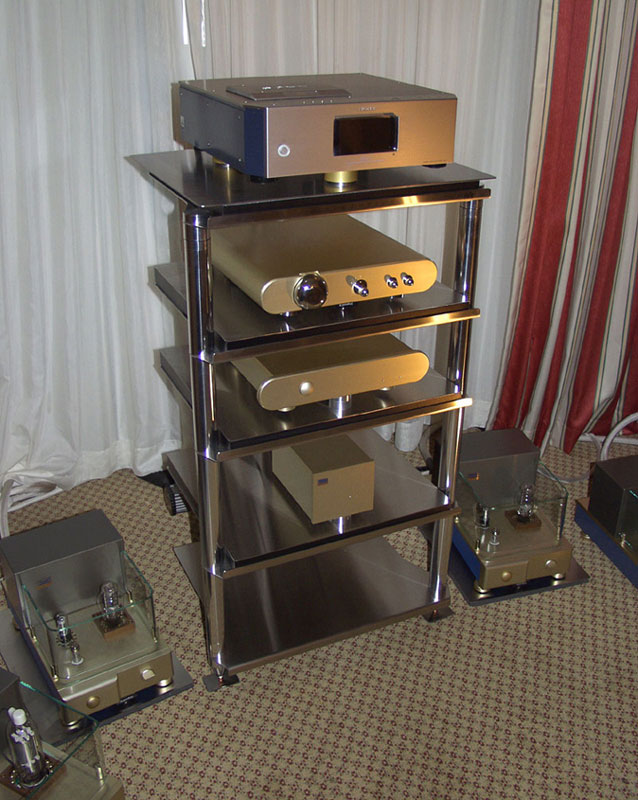 A 5 level "Silver Edition" Isis Rack as shown at the recent Stereophile Show in New York City. Components on the top levels used Rollerblock Systems, including a pre-production version Series 3 Signature Rollerblock (top level) and Rollerblock Series 2+ with Grade 3 Superballs (second level). Below them, power supply units were coupled to the Svelte Isis shelves with new Precision Couplers, which are supplied with every Isis Shelf.

Precision Couplers are used to properly couple equipment to the shelves; Rollerblocks can also be used here as well as other hard footer devices such as cones, etc.

The very bottom level of this particular rack uses a Basic Level instead of a Svelte Level; Svelte Levels and Basic levels may be mixed and matched in any desired combination to suit the particular installation.